Project Platinum Review: Read This Before Jumping Into The Hype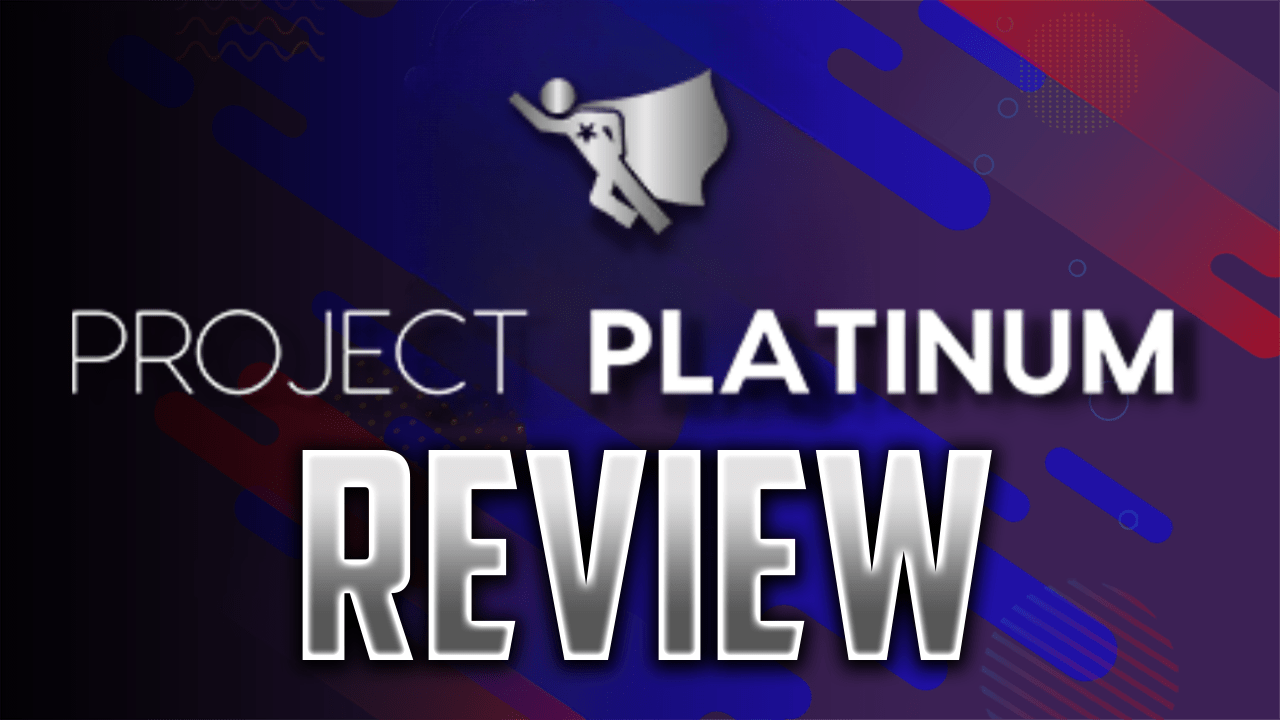 If you're looking for an unbiased review of Project Platinum by Robby Blanchard, then you've come to the right place.
In this honest review, we're going to pull back the curtains and reveal EVERYTHING about this course to help you determine if this course is worth the investment.
No stones will be left unturned!
Product name: Project Platinum
Creators: Robby Blanchard
Price: One-time payment of $2,497 or 3 installments of $997 per month
Niche: Affiliate Marketing
Official Website: https://projectplatinum.com
Launch Date: 03/27/2022
Close Date: 04/06/22
Project Platinum by Robby Blanchard is an all-inclusive, 6-week coaching program designed to help you reach the highly coveted ClickBank Platinum level, regardless of your prior experience.
The updated course is packed with powerful tools and training on the latest and most effective strategies for promoting ClickBank products using Facebook and YouTube ads.
One of the most impressive features of Project Platinum is its cutting-edge AI software, which automates the entire ad management process, freeing up your time and energy to focus on other aspects of your business.
You'll also gain access to the Money Magnet Traffic Training, which shows you how to attract the most valuable buyers and earn the biggest commissions possible.
What About Robby Blanchard?
Robby Blanchard's programs are known for providing valuable coaching, so you can expect to receive the support you need to "jumpstart" your new business and reach your goals quickly.
You'll also get access to $250K Elite Platinum Offers, which are exclusive offers that have been proven to generate six and even seven figures in sales.
To help you model real students who have already hit 7 figures and beyond, Project Platinum provides 7 Figure Platinum Case Studies, where you'll be able to observe what past users did to generate massive results.
You'll also receive $0-1000 Instant Scale Training, which will help you reach your first milestone faster than you ever thought possible.
It's no wonder that Robby Blanchard's students have made over $100 million in sales, and that 30% of all top ClickBank sellers are his students!
The Biggest Problem With This Program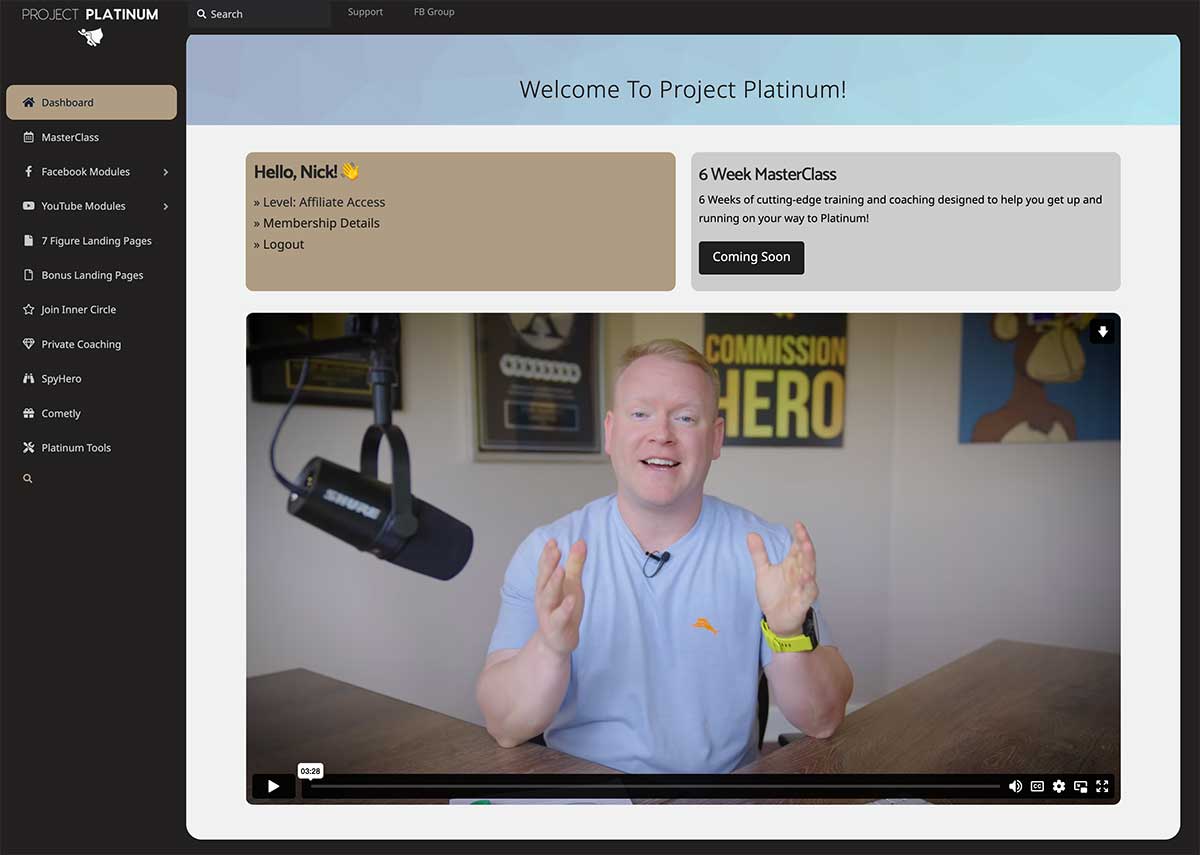 Picture this: You discover the perfect offer, create an ad that converts at an astonishing rate, and begin to reap the benefits of your hard work through huge commission days and high profit margins.
However, your success is short-lived when you wake up one day to find that Facebook has disabled your ad account.
Sadly, this is a common occurrence for most affiliate marketers who use Facebook ads nowadays. It's not a question of whether you'll be banned, but rather WHEN it'll happen.
Another reason why many people fail to succeed in programs like this has nothing to do with them "not taking massive action" (if I had a dime for every time I heard that one) or not being able to make any sales…
It's simply that they can't get profitable!
They may not even realize they are leaving money on the table, causing them to quickly turn off their campaigns and cut their losses.
So What's The Solution Then?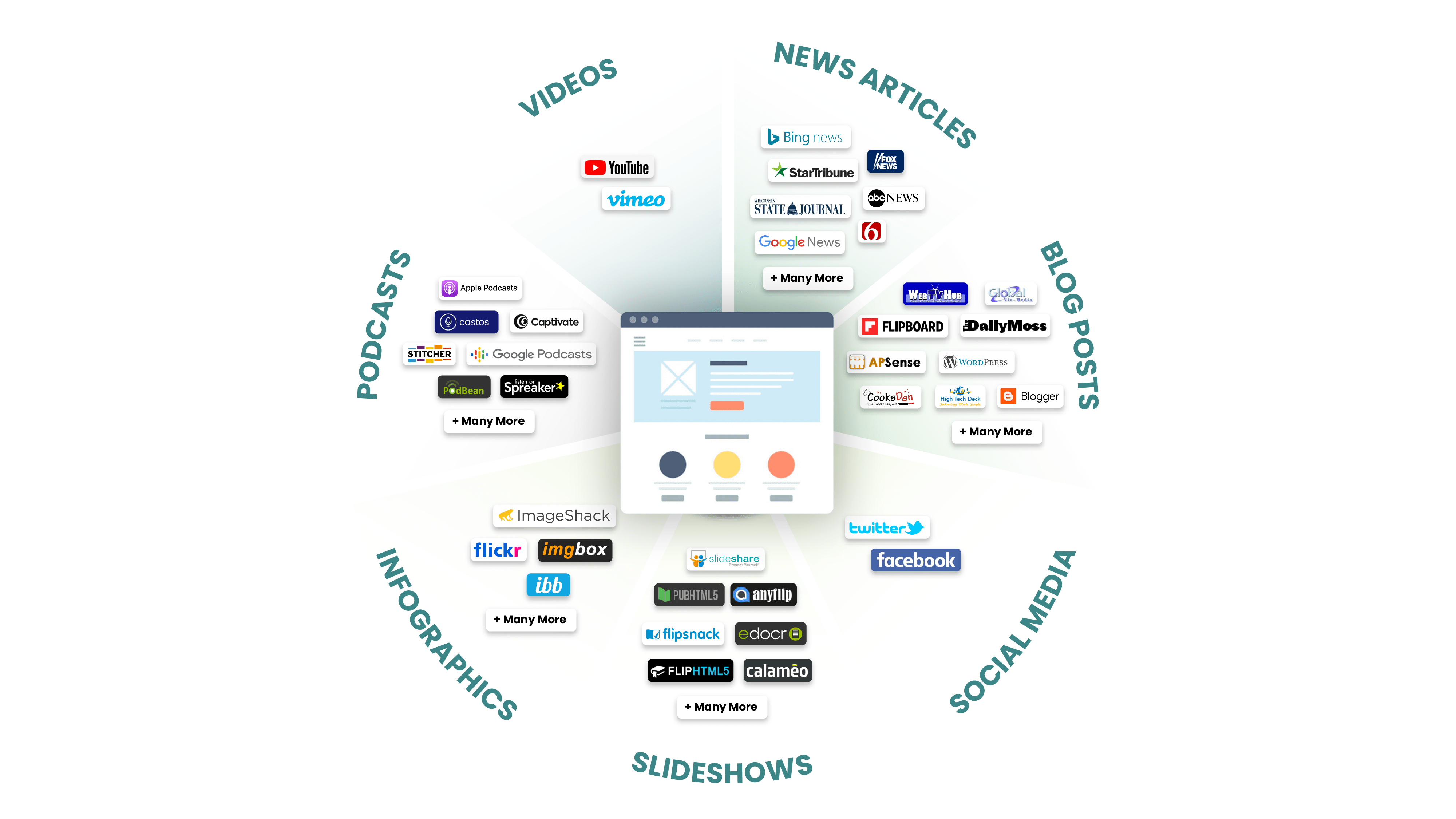 Bulletproof Ad Accounts
Traffic is the lifeline of your business, and without a FB ad account – you can have the best offer and the highest converting landing page, but you'll make 0 sales!
The only way around this is to have bulletproof ad accounts, access to Facebook reps that can step in if something goes wrong, and support from professionals who are able to get you back up and running in no time.
It also wouldn't hurt to have a few backup accounts as well!
Double The commissions
You see, even if you're driving a ton of traffic to your offer, many visitors will leave your site to go research the product before making a purchase. This means most of your traffic is converting somewhere else, and you're not earning commissions for those buyers.
But imagine if you could stay in front of these potential buyers during their research phase and bring them back to your offer. By doing so, you have a greater chance of converting them and closing the sale – allowing you to maximize your commissions without investing another penny on traffic.
How To Fast-Track Your Success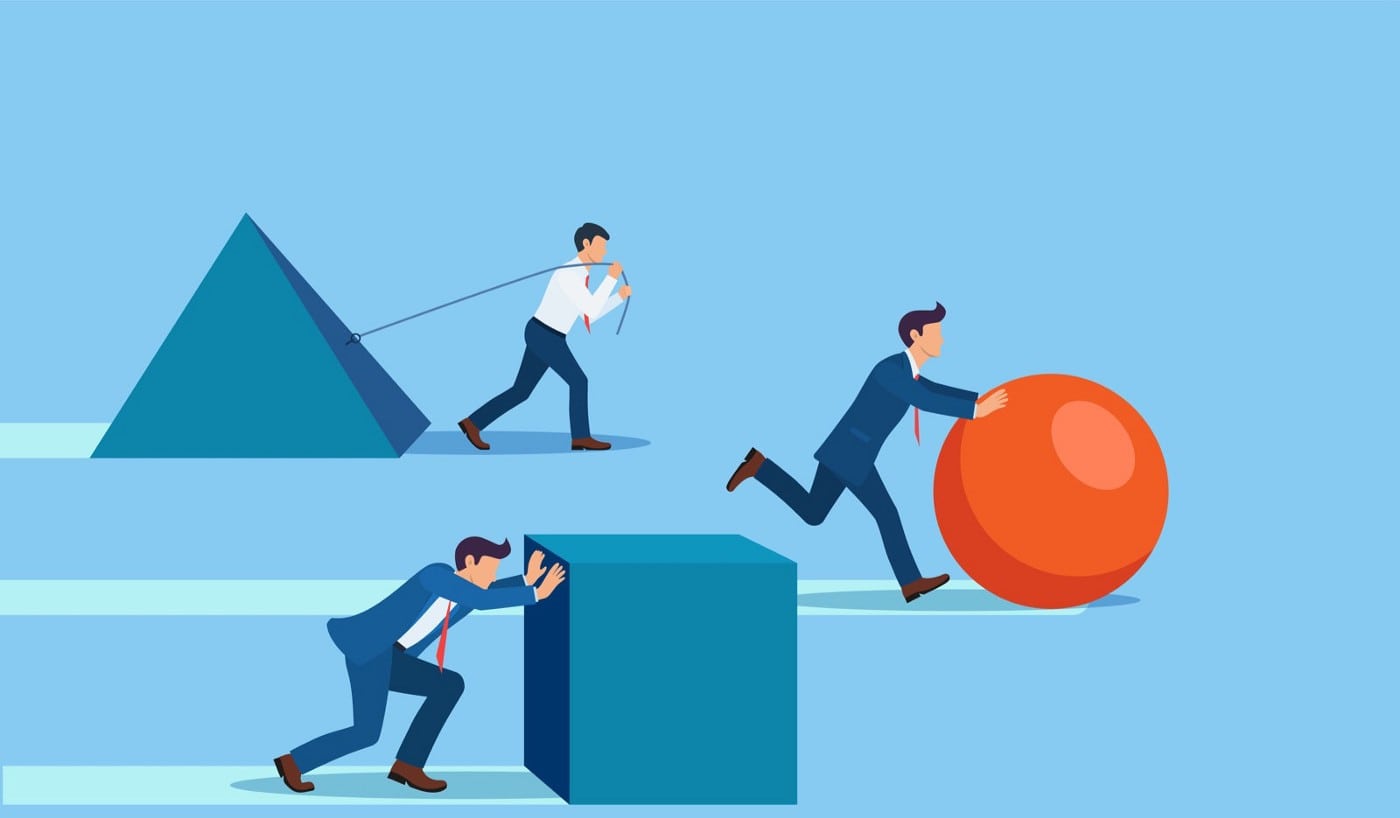 Say Goodbye To FB Bans
If you ever encounter an account ban, don't worry. We have teamed up with a premium-level agency to provide you with these bulletproof ad accounts.
This way, you won't have to wait weeks to warm up a new account or constantly worry about getting banned whenever you try to scale up to those multiple 5 figure days.
Moreover, if you ever face any problems with your new account, you will have direct access to a team of professionals who will assist you in getting up and running again.
With this level of support, you can focus on growing your business and increasing your profits without fearing losing your advertising account.
Never Leave Money On The Table Again
And I know you've been waiting for this one: How will we help you maximize your commissions to get into profitability sooner?
We've got a proven solution that will keep you in front of potential buyers even after they've left your site. The same agency I mentioned earlier will have their team of experts create targeted remarketing content campaigns that are specifically tailored to your offers…
So that you can stay in front of your visitors when they go search for your offer on google.
They'll analyze your offer, research the best angles, and write comprehensive reviews that link directly to your offer so that you'll never miss out on a potential sale.
Then, they'll feature your offer's review in 6 powerful multimedia formats, including:
Articles on major media outlets (think NBC, Fox News, CBS, CW, 100+)
High-traffic blog submissions produced by their 100+ person content team
Engaging audio ads
Specialized video ads (without you ever having to be on camera)
Amazing Slideshare presentations
Attention-grabbing infographics
This will drive massive exposure to your offer review from hundreds of authority websites your customers already trust – to help convert that sale and maximize your commissions.
And the best part is that once your review page ranks in the google search results, you'll be getting free organic traffic for life on autopilot for even more sales!
As a part of our massive Project Platinum bonus, they're going to offer you all of this – absolutely free!
What's the Catch?
To put things into perspective, this agency usually charges its clients a monthly fee of $1,000 for their services. We all know there's no such thing as a free lunch, right? So how can they offer you their premium service without charging you a dime? It's actually quite simple.
They've teamed up with Project Platinum to provide this service to course members. As a result, they'll receive a small commission if you enroll in the course through them. This commission covers the cost of their service, which is why they can offer it to you for free.
Even better, enrolling in the Project Platinum course through them won't cost you anything extra. The commission they receive will cover their fee, giving you access to a $1,000/mo. service at no charge!
With their help, you'll have bulletproof accounts and highly targeted content campaigns to double your commissions. And in return, they'll get a small commission that covers their fee – a win-win situation for everyone!
Final Verdict: Is Project Platinum a Scam?
When starting a new opportunity like Project Platinum, it's easy to get excited, but just as easy to get discouraged when results don't come as quickly as hoped. These obstacles can quickly shake your motivation and lead to disappointment and failure.
However, we've identified the weak points of Project Platinum and addressed them to ensure your success. By partnering with our agency, you'll have access to banned-proof accounts and targeted remarketing content campaigns, giving you the best chance for profitability from the start and keep you motivated to continue building on your initial success.
With their help, you'll be miles ahead of everyone else!
You're a rockstar for making it this far in the review, and when you're ready to join Project Platinum and take advantage of this massive bonus opportunity, simply click the link below!